Cyber security does not need to be a hard or complicated matter for businesses. It simply requires knowledge and thought applied to your organisational context and risk profile. There is no future operating environment which does not necessitate organisations to develop sound security processes and systems. Helping organisations get there as quickly and painlessly as possible is what Vescient is an industry leader in. 
Cyber security provides the foundation of trust on which business systems, people and supply chains operate effectively and efficiently. All organisations are different, and one size does not fit all. Vescient has context across all our industry sectors, as well as the operational technology and business risk drivers that organisations rely on to operate effectively. 
At the heart of security capability is the security culture of your people. Supporting your business to  be compliant and reinforce security culture.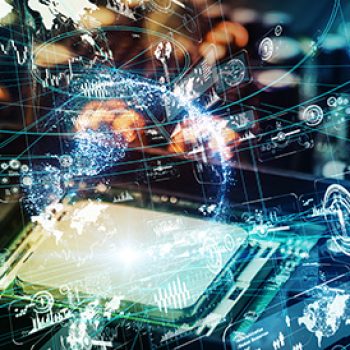 We provide services across:
We are systems thinkers with a proven record of applying systems engineering principles to develop and implement sustained solutions across all aspects of our client's business operating environment. 
We are experts in governance, risk, and compliance and we pair that capability with our technical capabilities and digital transformation expertise across all the sectors and industries in which we operate. This enables us to apply context and learnings applicable to your organisation and industry from our breadth of operating knowledge. We can deliver managed services, or transfer our knowledge and experience to our clients, empowering organisations to enhance their security culture and self-reliance. This is important to enabling your organisation to become self-reliant and more resilient to attack. 
If you are looking to gain ISO27001 certification, Defence Industry Security Panel (DISP) membership, or simply make your organisation resilient to security threats, Vescient can get you there. Our consultants are not only experts in their fields, they hold security clearances and are internal auditor trained, enabling us to operate across any business with assurance. 
Scaling solutions to suit your needs
At Vescient, we don't believe in one-size-fits all. We recognise that depending on a range of factors like the size of your business, your current business priorities, the industry you're in influence what services and solutions you require at the point at which you engage with us. We work with you to identify and build solutions that are at the right level and price point for your business with opportunity to mature and scale the solutions as your business transforms.
We are system integrators. We have a depth of experience across business software inclusive of SAP, technical systems, SCADA systems, data management and data federation.  
Vescient is a DISP member, ISO9001 and ISO27001 certified organisation that applies a customer centric, systems thinking approach to our engagements. Vescient is well-positioned to partner with our clients to identify and implement effective end-to-end solutions.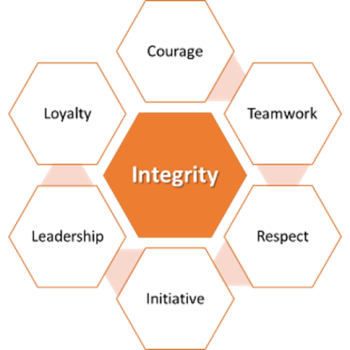 Internal and Supplier Audits and Assurance
Vescient can provide services for internal and supplier auditing to help you identify business process and security gaps.
As trusted partners to our clients, our consultants are integrated within your business and provide a third party, non-biased perspective on your internal processes and the performance of your suppliers.  
At the core of our values is integrity and you can trust us to treat your team, your sub-contractors and your suppliers with professionalism and respect. 
System Configuration and Technical Services
Our engineers work in a cloud native environment and physical infrastructure. Cloud systems are constantly undergoing updates and changes, which create cyber security vulnerabilities, leading to increased exposure to unnecessary risk and cost inefficiencies. 
We will assess your existing systems and your business needs to identify required updates and changes to ensure you can stay compliant and maximise your investment in your systems and technology. 
Vescient is a Microsoft Partner and provides expertise across Microsoft platforms and products tailored to best suit your businesses size, operating environment and risk profile. 
Training is a critical part of information security. For those within the cyber security industry, we are aware that the problem extends beyond technology. To achieve proper defence in depth, we might not only secure our technology systems, but invest in the training in our staff in how to use technology and how to identify security incidents and data breaches.  
We will obtain a holistic view of your business, conducting a training needs analysis to help you plan for positive change and build a digitally aware culture within your organisation. 
Maintaining compliance and control over data privacy is critical to the success of your business as there are various legal requirements that you must comply with.  
We understand the complexity of maintaining a breadth of different information and the challenges faced by organisation can be specific to individual industry sectors.