Cyber security does not need to be a hard or complicated matter for businesses. It simply requires thought and knowledge applied to your organisational context and risk profile. There is no future operating environment which does not necessitate organisations to develop and possess sound security processes and systems. Helping organisations get there as quickly and painlessly as possible is what Vescient is an industry leader in. 
Cyber security provides the foundation of trust on which business systems, people and supply chains operate effectively and efficiently. All organisations are different, and one size does not fit all. At the heart of security capability is the security culture of your people. This is enabled by simple and lean processes embedded across your systems which support compliance and reinforce security culture.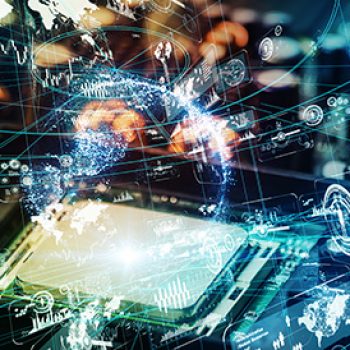 We provide services across:
We are systems thinkers with a proven record of applying systems engineering principles to develop and implement sustained solutions across all aspects of our client's business operating environment. 
We are experts in governance, risk, compliance and we pair that capability with our digital transformation expertise across all the business sectors and capabilities in which we operate. It enables us to apply context and learnings applicable to your organisation from across industry. We transfer our knowledge and experience to your people to empower them to enhance the security culture of your organisation, enabling your organisation to become self-reliant and a hard target to attack. 
If you are looking to gain ISO27001 certification, Defence Information Security Panel (DISP) membership, or simply make your organisation more hardened and resilient to security threats, Vescient can get you there. Our consultants are not only experts in their fields, they hold security clearances and are internal auditor trained enabling us to operate across any business with assurance. 
Scaling solutions to suit your needs
At Vescient, we don't believe in one-size-fits all. We recognise that depending on a range of factors like the size of your business, your current business priorities, the industry you're in influence what services and solutions you require at the point at which you engage with us. We work with you to identify and build solutions that are at the right level and price point for your business with opportunity to mature and scale the solutions as your business transforms.
Vescient applies a lean approach to business governance, ensuring that business processes consider all business functions, people and organisation culture, and operational requirements. Our solutions integrate and enhance business process and efficiency. We supports clients to establish effective and simple policies which translate into systemised solutions that are inherently scalable to adjust to your business as your grow and change. 
We are capability and system agnostic, Vescient lives and delivers by a best for client philosophy. We grow and develop in our client organisations a better understanding of the security mechanisms resident with existing software, provide awareness and understanding of enhancement options available and enable our clients to make informed transparent decisions which reduce overall cost of implementation and operation whole of life.   
Vescient is a DISP member, ISO9001 and ISO27001 certified organisation that applies a customer centric, systems thinking approach to our engagements. Vescient is well-positioned to partner with our clients to identify and implement effective end-to-end solutions.